what is a livt pack?
great question. livt pack is an easy to-go pack that contains 6 gummy vitamin supplements. this includes a multivitamin, omega-3, elderberry, probiotic, d3 and b12. the pack is home compostable and the box is recyclable cardboard.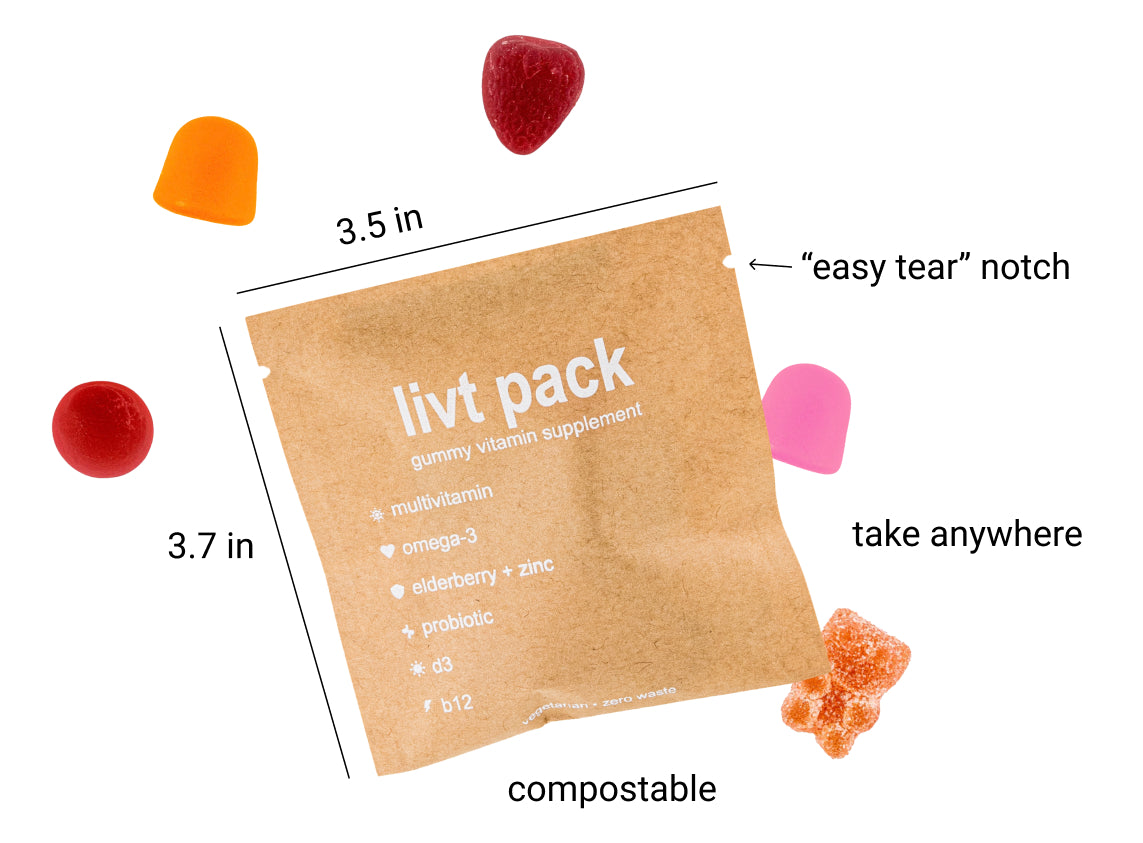 gummy vitamins in a pack.
our beautiful pack is home compostable, simple and can be taken anywhere.
multivitamin

this little bear does a little bit of everything. he fills nutritional gaps to make sure your body gets all of the nutrients it needs to succeed

omega-3

derived from chia seeds and algae, omega-3 reduces triglycerides which decreases our risk for heart disease and strokes. It can also improve mental health and boost your energy.

elderberry + zinc

a superfood packed with antioxidants that lessen stress, tame cold or flu symptoms, and boost immune systems.

probiotics

your own personal team of microorganisms that improve the balance of bacteria in your digestive system. they make things go down easy and come out smooth.

d3

the healing power of the sun captured in a gummy… it boosts your mood, immune system, and bone strength. (Not-So-Fun Fact: At least 42% of the world is D3 deficient.)

b12

proven to alleviate depression and anxiety symptoms by increasing serotonin production, supporting the brain's nervous system, and tasting super good.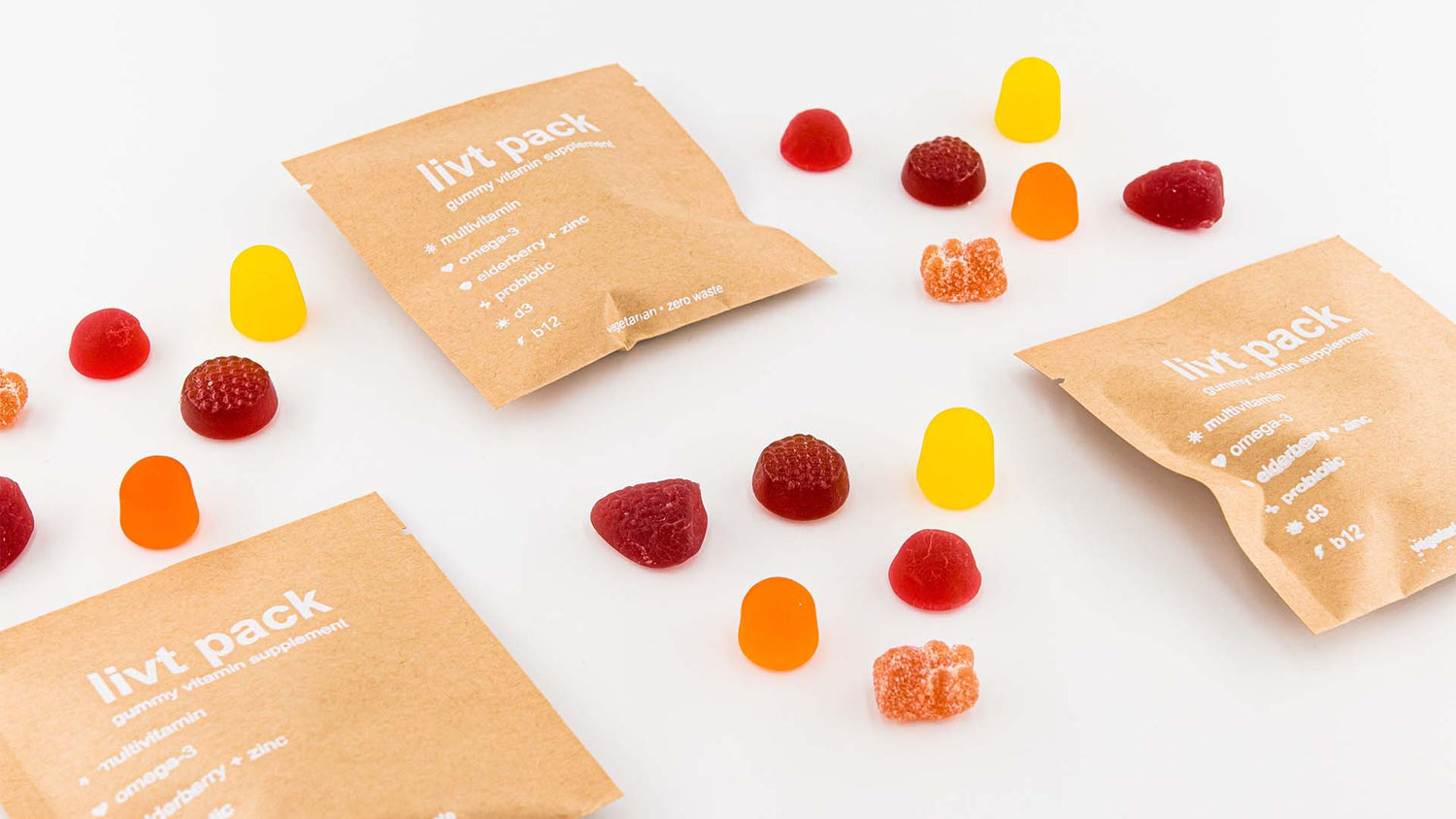 give the planet a livt.
we wanted to make a product that was good for us and good for the environment.

if you would be interested in us composting your packs for you, contact us and we'll take care of it.
GRAB A BOX
questions? answers.
how did livt pack start?

i was sitting in my kitchen opening up 6 different bottles of supplements and rushing to take them quickly. i looked in the cupboard and saw some fruit snacks. it hit me.

why don't we put gummy vitamins in a pack?

-john
nutrition Facts

just click the link below!
policies

What is your cancellation policy?

We have a deep belief in simplicity and ease. If you need to cancel, email me at livtpack@gmail.com and we'll take care of it.

Just make sure to cancel before we ship out your box or it will not be eligible for cancellation until the next shipment.

What is your return policy?

Because this product is an edible, we do not accept any returns as we cannot resell this good confidence to another customer.
how many packs are in a box?

each box contains 30 livt packs for the month